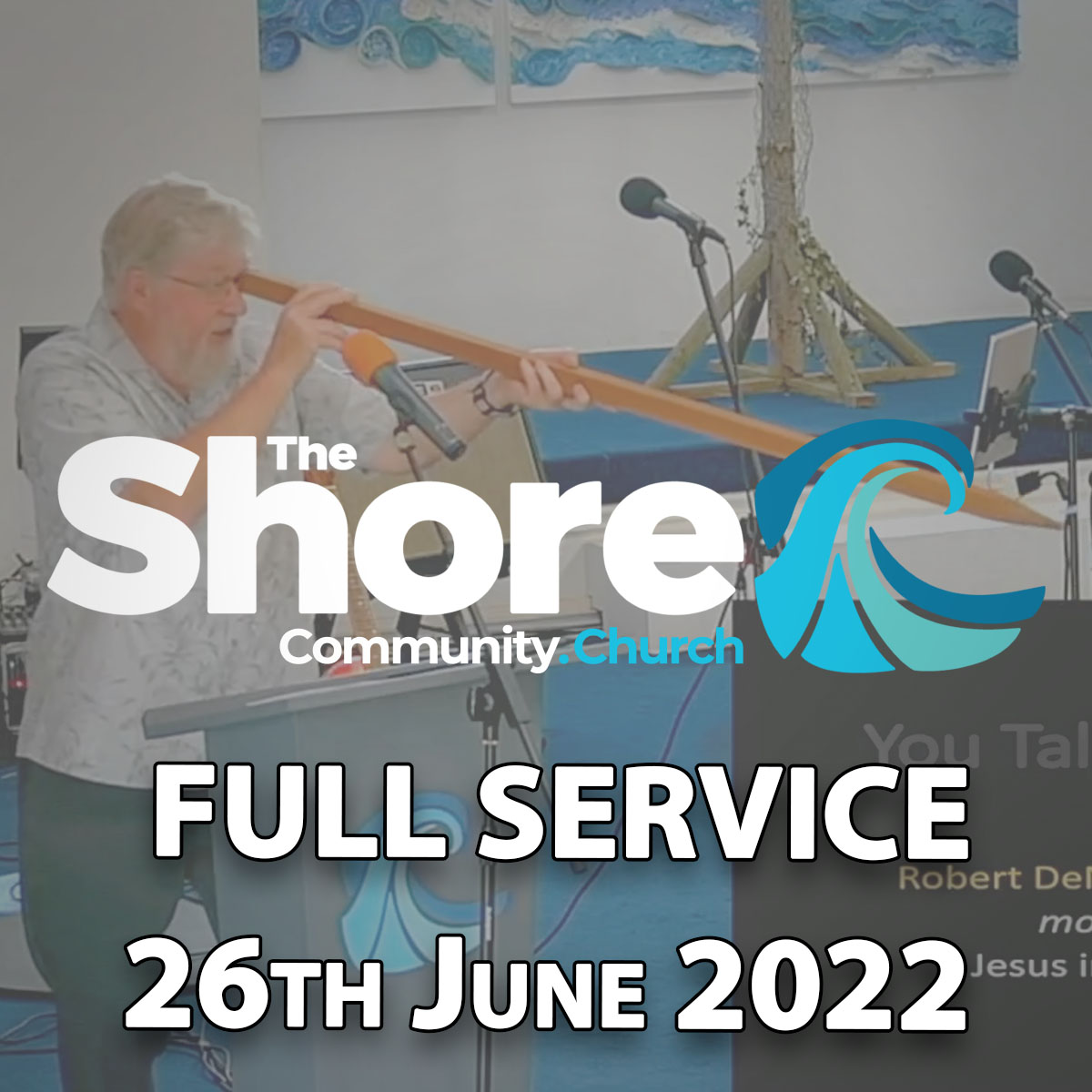 Our full service from 26th June 2022.
Message: You Talking to Me? (Richard Starling)
How should we discern right and wrong, especially relating to other people? Should we judge them? Well, if we do, Jesus says we get what we give out. Condemn and judge? Or give and forgive? Seems obvious… Christians are sometimes labelled as being judgemental - and some are, sadly. Others bring grace and compassion to life. Only God has the authority to judge fairly.
But that doesn't mean we should ignore or condone, or be gullible. We are to DISCERN wisely, live as HOLY, and ENCOURAGE others. Oh, and by the way, make sure you get the plank out of your eye before you try verbal surgery on others… look at the fruit that a person produces from their heart. (Luke 6 v37-45)
To find out more about The Shore Community, visit our website: http://www.theshorecommunity.church
YouTube: https://www.youtube.com/channel/UCCIYIaHy0uL57K_OwIJAxUA
Facebook: http://www.facebook.com/theshorecommunity
Instagram: https://www.instagram.com/theshorecommunity/
Twitter: https://twitter.com/shore_church